Post by iwamidsouth on Nov 21, 2007 16:22:02 GMT -6
We have changed the venue of this event to Joliet due to the time restraints put on us by the Midlothian building. We have decided that this event will be better suited for the Joliet venue as that will be our main Chicagoland venue for 2008.
Saturday November 24th, 2007
Hartman Recreational Center
511 N. Collins Street
Joliet, IL
NEW
Bell Time: 8 pm; Doors Open: 7:15 pm
Ticket prices: $25 front row, $20 second row, $15 GA
[glow=red,2,300]2007 Revolution Strong Style Tournament[/glow]
Participants for the Strong Style Tournament
1. "Last of a Dying Breed" Eddie Kingston - the reigning Strong Style Tournament champion
2. Too Cold Scorpio
3. Brent Albright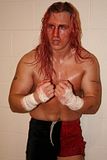 4. C.J. Otis
5. B.J. Whitmer
6. Michael Elgin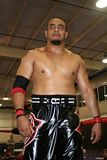 7. Joker
Plus:
NWA World Women's Title Match
vs.
The NWA World Women's Champion Amazing Kong will take on IWA Mid-South Women's Champion Mickie Knuckles in one of the most requested matches that we have ever had...men's or women's. This will be a hard hitting battle like never seen before in the women ranks. Will "The Walking Episode of Cops" be able to handle being in there with a woman that is so much bigger than her for the first time since she was maybe a rookie? Will all the death matches and wrestling all the boys prove to be more than enough to ready Mickie for the opportunity of a lifetime? What better named show than the Revolution Strong Style Tournament to have this match?
Stay tuned to the message board for further updates.
If you wish to purchase your tickets in advance for this event, you can go to
www.paypal.com
and send your payment to
[email protected]
and the tickets will be held for you at the door available for pick up when you arrive for the event.
If you do not want to pay over the internet with paypal, you can also pay via check or money order made payable to Mickie Knuckles and send it to:
IWA Mid-South
PO BOX 21476
Louisville, KY 40221-0476
Please make sure to leave at least 1 week for money order to arrive before the show to make sure that your payment is received & clear and tickets ready for you.